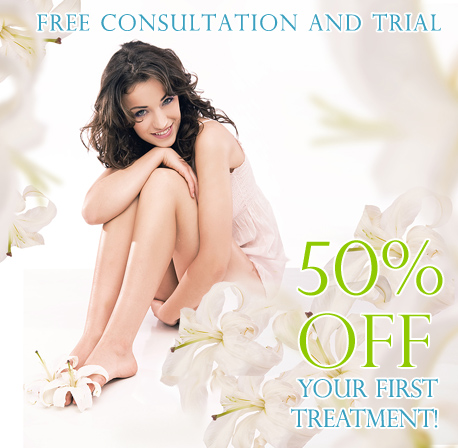 Welcome To Laser Hair Removal Studio!
Do you want to get rid of that unsightly hair growing anywhere on your face, arms, legs and other parts your precious body for good? Do you want to reveal that silky-smooth attractive skin?
Forget about shaving, waxing, tweezing, plucking, electrolysis and the rest! Stop wasting your time and money! There is only one real solution – LASER! Laser Aesthetics Spa successfully discredits a myth about Laser Hair Removal being strictly an expensive elite procedure.
Our highly skilled professionals using the latest state-of-the-art dual wavelength Alexandrite and NdYAG Laser equipment will eliminate all of your unwanted hair quickly, painlessly, effectively and surprisignly affordably! Both, women and men of all ages and skin types – welcome!