DDC PolyLase LP® – two state-of-the-art lasers Alexandrite & NdYAG in one package!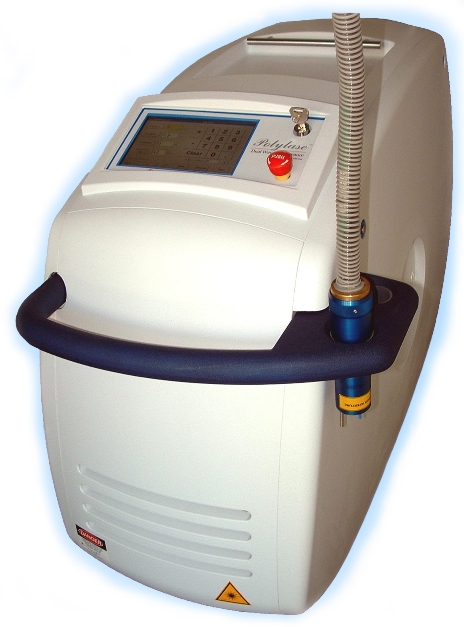 Fast, Reliable, Powerful.
One system – two types of lasers for advanced applications.
Careful and effective depilation for all skin types due to correct wavelenght. Treats nearly every hair diameter and color.
No device change on individual treatment requirements.
Reduced treatment time due to unsurpassed speed and power.
High patient satisfaction due to high application efficiency.
This new laser does it all! The Alexandrite mode provides less pain and high efficacy for hair removal on light skin. This wavelength is indicated for removal of age/sun spots (lentigines), purple veins, port wine stains and birth marks.
The Nd:YAG mode provides the advantages of safe hair removal on dark/tanned skin. The deeper penetration of the 1064 nm wavelength provides maximum efficacy for hair removal in deep follicles (e.g. man's beard, woman's bikini line, etc.).
The wide range of pulse width (1 ms to 100 ms) and high repetition rate (up to 5 Hz) allows this machine to be one of the most effective for non-ablative wrinkle reduction (collagen rebuild) treatments. It is also extremely quiet so it will not disrupt your spa ambiance.